Order Raffle Tickets for the FUNdraiser
Sunday, June 4, 2023
•
15 Sivan 5783
5:00 PM - 10:00 PM
Adath Shaom
Scroll to the bottom to order tickets
SAVE TIME STANDING IN LINE IF ATTENDING THE FUNDRAISER.
PURCHASE RAFFLE TICKETS FOR HIGH VALUE ITEMS.
Tickets can be purchased if you are
attending the FUNdraiser or not.
People who do not attend the event
CAN PICK WHICH RAFFLES THEY WANT AND
HOW MANY OF EACH.
They will be notified by phone or text if they won.
$25 PER TICKET
(up to 2 tickets)
$60 FOR 3 TICKETS
$100 FOR 10 TICKETS
AS WE RECEIVE ADDITIONAL

HIGH PRICED RAFFLE DONATIONS
WE WILL ADD THEM TO THIS ORDER FORM.
LET YOUR FAMILY AND FRIENDS KNOW ABOUT
OUR FABULOUS HIGH VALUE RAFFLES
COPY AND PASTE THIS LINK BELOW TO SHARE
https://www.adathshalom.net/event/adath-shaloms-annual-fundraiser-order-raffle-tickets1.html
---
US OPEN BILLIE JEAN KING
RAFFLE VALUE $2,250
Two (2) tickets to Billie Jean King's suite in Arthur Ashe Stadium for
Session One (1) of the 2023 US Open on Monday, August 28. Tickets are
for the day session only and include complimentary food
and drinks while in the suite.




The US Open is at the USTA Billie Jean King National Tennis Center
in Flushing, NY. Tickets are for the day session only.
Donated by:
Merle & Richard Blackman
---
RESORT RAFFLE VALUE $1,800
LUXURIOUS RESORT AT PENINSULA GOLF COMMUNITY
Up to ONE (1) week stay at luxurious 4 bedroom/3.5 bathroom
new modern townhome at the Peninsula in Millsboro, Delaware.
See this link to see rooms
Available most weeks from
September 9, 2023 through
May 20, 2024
(Availability subject to change based on prior bookings)
Five Star Amenities including: Clubhouse with Fitness Center,
Indoor Pool Spa, Restaurant
Access to Jack Nicholas Signature Golf Course at the Peninsula
(Tee Times are Subject to Availability and Golf Fees)
Tennis, Pickle Ball, Kayaking, private beach area on Indian River Bay.
Access to some amenities require guest passes at an additional fees.
See this link additional information and fees.
Donated by:
Adam & Mara Glauberg
---

DEVILS RAFFLE TICKET VALUE $1,100
Four (4) tickets to a New Jersey Devils hockey game for
the 2023/2024 season included is an
all you can eat buffet and 2 parking tickets.
The game will be played at the
Prudential Center, 25 Lafayette Street in Newark, NJ.
The tickets are in Section 19, Row 8, Seats 1-4.
The date of the game would have to be mutually
agreed upon when the new season tickets become available.
Donated by:
Lenny & Mona Witman
---
CIRQUE DU SOLEIL RAFFLE - VALUE $1,000


FOUR (4) Corporate Suite Tickets
Sunday, June 18th at 1:00 pm
Includes: One (1 ) VIP Parking Pass &
In-Suite Food & Beverages


This event will be at the Prudential Center located at
25 Lafayette Street ‐ Newark, NJ
When the winner is determined the company will send
the tickets electronically one week prior to the event.


Sponsored by Atlantic


Adath Shalom's copier supplier.
They specialize in managed services,
workflow automation and office technology.
---
TEETH WHITENING RAFFLE VALUE $800
Denville Dentist is providing
a certificate for
1 Teeth Whitening Procedure.
Professional teeth whitening is among the most
popular cosmetic dental procedures because it
can quickly and effectively lighten your teeth
by removing stains and discoloration and leave
you with a bright, brilliant sheen. For many,
a brighter smile means improved self-confidence
and greater enthusiasm for living life to its fullest.
Donated by:
Drs. Hal and Adam Kimowitz
---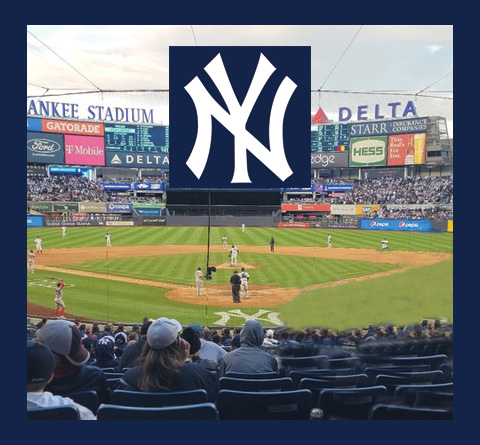 YANKEE TICKET RAFFLE VALUE $600
Two (2) tickets for the
Saturday, June 10th baseball game between the
NY Yankees and the Boston Red Sox.
Also included is a $100 gift card for food in at the stadium.
The game will be played at Yankee Stadium in the Bronx and
the game is scheduled to start at 7:35pm.
The seats are in Row 14, Seats 1 & 2.
These seats are about 20 rows directly behind home plate.
There includes waiter/waitress service at the
seats and they are plush with a table between the seats.
Donated by:
Len Oppenberg
---
CUSTOM DESIGNED PHOTO COLLAGE
VALUE $700
We will custom design one color Photo Collage
and will print it on canvas or foam core
for
any occasion:
Bar or Bat Mitzvah Sign in board, Anniversary, Wedding,
Birthday, Special Occasion etc. You will need to provide the high resolution photos,
color theme and occasion and we will create a one of a kind collage.
Maximum Size 24 x 36
Donated by:
Unique Graphic - Laurie Lindner
Share Print Save To My Calendar
Fri, December 8 2023 25 Kislev 5784